If ever there was a reason to be scared to go into the water, it has to be sharks. With rows of razor-sharp teeth, it's hard not to be intimidated by these sea creatures. One dad had to look fear right in the face as it began to attack his daughter, and he did the only thing he could think of to get rid of it. Punch it very hard five times.
Going into the water
Firefighter and paramedic Charlie Winter went swimming with his daughter, Paige, 17, and the family thought they were just going to have a normal day out.
They were only in waist-deep water when disaster struck, there was a shark, and it began to attack Paige. Charlie had to step in to prevent his daughter from being eaten by this deadly fish.
The nightmare begins
Charlie and Paige were less than a couple of feet apart from each other in the water of Atlantic Beach, North Carolina. Parents will do anything they can to save their children, and Charlie was going to have to put that into practice.
Charlie spends his life looking out for other people thanks to his background as both a firefighter and paramedic. This was meant to be his day off, and Charlie couldn't have predicted that he was going to have to fight to save his daughter's life that day.
Like a movie scene
It must have seemed like a scene in the horror movie 'Jaws,' where a shark devastated a town's population from the water. Paige was in serious trouble after the shark came out of nowhere and locked onto her leg.
The waters were murky that day, so there was no way to know the dangers that were lurking below the surface. Lifeguards couldn't keep a close enough watch on the waters due to the murkiness, so the shark came through unnoticed. That's when it pushed Charlie to his limits, and he had to get violent to save his teenage daughter.
Screams breaking out
The screams were coming from Paige, and Charlie had to do something. Running on nothing but instinct, Charlie began punching the shark in the face to get it off his daughter. There was no time to run for help, Charlie had to take matters into his own hands, so that's what he did.
If he didn't act fast it would be too late, but thankfully Charlie has been trained not to panic in a troubling situation. He struck the shark five times, and after the final blow, the fish let go of Paige and swam off into the depths.
An eyewitness account
Lacy Whorton saw the whole thing and said she heard screams coming from the water. Then she saw Paige crawling along the sand on her belly, while everyone else on the beach began rushing toward the girl. Although she looked little, Lacy discovered that Paige was actually 17.
The eyewitness claimed that once Paige had been bitten, the beach became a hive of activity. People were rushing out of the water as quickly as possible, while officials were blowing whistles to alert anyone unaware of the shark to get onto dry land.
Not out of trouble
Although Charlie had managed to get the shark off his daughter, Paige was not out of the woods just yet. She had suffered some very serious injuries from the bite, and it wasn't clear if she was going to pull through. Paige needed immediate medical attention, but thankfully Charlie was on hand again.
Her father has some medical training and knew to put as much pressure as possible on the injuries that Paige had suffered from the shark. Charlie's actions were giving his daughter the best possible chance of survival, but she needed to get to a hospital soon.
Remaining calm
Charlie couldn't afford to start panicking, if he did, it might cost his daughter her life. Instead, he continued to administer first aid and waited for a helicopter to come and take her away. The doctors were amazed that Paige was doing so well, considering the extent of her injuries.
Despite being attacked by the shark, Paige was able to pull through her surgery, but it did come at a cost. Paige would never be the same again following the attack.
Life-changing injuries
Although Paige survived the shark attack, she was left with some injuries that changed her forever. Her grandmother, Janet, shared on social media that Paige was going to lose one of her legs above the knee, and she was also missing some fingers.
The main thing though was that Paige was alive and she was going to be able to recover from the devastating attack she suffered in the water. Things could have been much worse though if Charlie and the other first responders on the beach didn't act so quickly.
Well looked after
When asked about how Paige's treatment went, the hospital who looked after Paige said she was doing well. They said Paige was in good condition and she was receiving excellent care. Paige's family wanted to say a huge thank you to everyone who helped get her from the water to the hospital safely.
The quick action that Charlie took in the water made sure Paige didn't sustain any further injuries and could be airlifted to the hospital as soon as possible.
In good spirits
Although Paige suffered a horrific attack thanks to the shark, she was reportedly in good spirits following her initial surgery. The teenager was accepting of the fact that she had a long road ahead of her, one that would require many more surgeries.
She said that no matter what she was going to maintain a positive frame of mind, and she was thankful that her injuries were not worse. Despite what happened to her in the water, Paige is even still accepting of sharks.
Love for all creatures
Although she was attacked by a shark, Paige maintained a respect for all animals. She encouraged people to not seek revenge on her behalf for the attack and to leave the sharks alone. Paige wanted people to continue to respect sharks and the environment they live in.
As the waters were so murky that day, no one can be sure what kind of shark it was that came looking for food that day. Instead it's a mystery, and it's likely to remain that way forever.
The right thing to do
A shark researcher, Tyler Bowling, claimed that Charlie's actions that day were exactly what you should do if you are being attacked by a shark. The marine expert said that hitting a shark on either the nose or the gills is the perfect place to fight off the scary fish.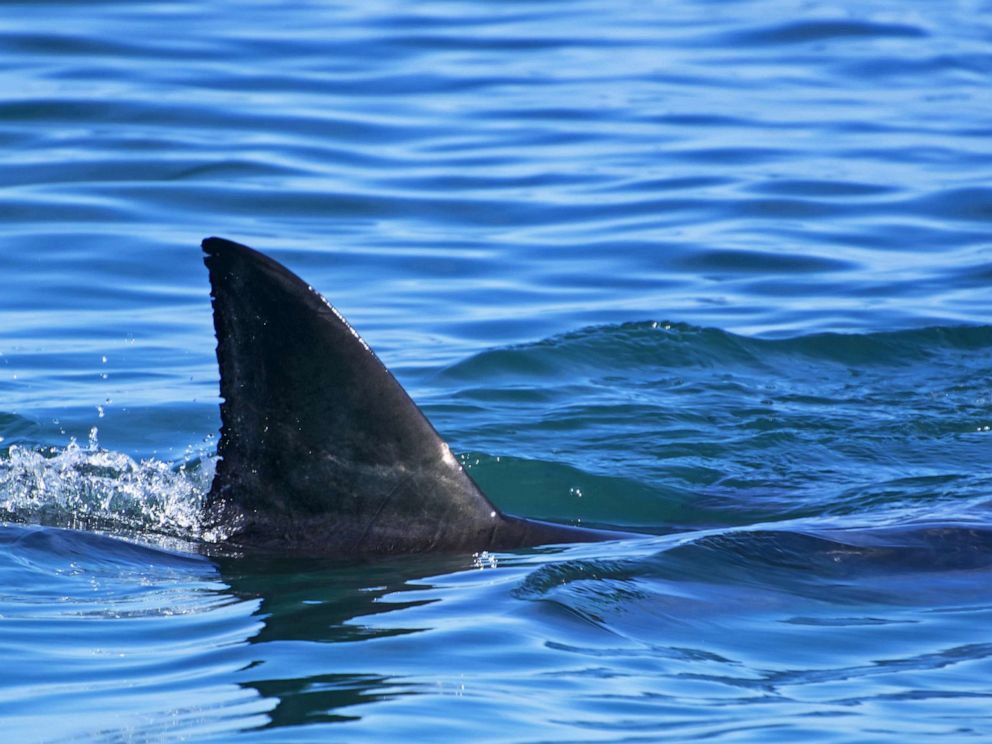 Bowling noted that Charlie definitely did the right thing, and his instincts were right. The shark swam off into the water, leaving Charlie free to bring his daughter to the beach where he could give her medical treatment.
The bravest man he knows
A family friend of the Winters says that Charlie is the "bravest man I know." Brandon Bersch said that Charlie lives for his children and there was no way he was going to stop punching that shark until it let go of Paige.
Heroics are nothing new to Charlie, who reportedly once ran into a burning building to save a two-year-old. He makes a habit out of saving people, it just so happened that this time around it was his daughter that needed his bravery.
Cracking jokes
Not long after Paige had come around following her surgery, her mom, Marcy, said that her daughter was back to being herself and cracking jokes. According to Marcy, Paige wanted everyone to know that "sharks are still good people."
Shark attacks, while horrific, are generally quite rare. It's pretty uncommon for a shark to attack a person, but when they do, they leave a lasting impression on that person. Often the attacks can be fatal due to the damage a shark can do with just one bite, and the lack of available medical attention to fix the problem.
Setting up a GoFundMe page
Paige's family set up a GoFundMe page in the aftermath of the attack on their loved one. They are hoping to raise $150,000 to help fund the future surgeries that Paige is going to have to go through.
That money is also going to contribute toward the physical therapy, prosthetics, and time off work that Charlie is having to take. The family asked for donations and added that no contribution is too small toward achieving their ultimate goal of $150,000.
Rallying around Charlie
The GoFundMe page was as much for Charlie as it was for Paige. On the page, the family explains that Charlie has been a firefighter, paramedic, and marine over the past 20 years.
In that time he has done everything possible to serve his country and community, and the family were encouraging others to rally round and give back to Charlie. The family were in a real time of need, and thanked everyone for their prayers and well wishes toward Paige and Charlie.
Two months later
The fundraising page for Paige was set up on June 2, 2019, and two months later, they are still trying to achieve their ultimate goal. So far, the GoFundMe page has raised a total of $84,640 and counting.
In the aftermath of the attack, the page explained to people that Paige was doing her best to remain as optimistic as possible. Paige wanted to thank everyone who reached out to her and also thanked the Vidant Medical Center for everything they had done to save her life.
A fighter
Just a few short days after Paige underwent her ordeal, she was back in the operating theater. Her family wanted people to know that she was recovering well from the initial operation, but there were more ahead for her.
They maintained that Paige's courageous spirit was acting as a guiding light for them all during this tough time. The family wanted to know that their prayers and thoughts were of great comfort to them, and that soon Paige would show the world how brightly she shines.
Free of charge
For being such a warrior and coping so well with the shark attack, East Carolina Brace and Limb Co. had some good news for the injured teenager. They informed Paige and her family that they were looking forward to serving as part of her rehabilitation team.
The company also said that all of Page's prosthetic and orthotic interventions were going to be free of charge. She was going to receive state-of-the-art designs to ensure she could function as normally as possible.
Opening up
Around a month after Paige was attacked by the shark, her father wanted to share some of his thoughts on the GoFundMe page. He continued the thanks to everyone who wished his daughter well. Charlie said that his daughter got knocked down but somehow managed to pick herself back up "in a way I didn't know someone could."
He said that in many ways, he wished he was more like his daughter. Charlie described Paige as determined, delightful, strong, and optimistic "all in one little package."
Hard outer shell
Charlie went on to explain that he has a hard outer shell, and he can find it difficult to open up. He took this opportunity to thank his other daughter, Anais, for stepping up at the age of just 15 to help the family in their time of need.
The father's update on the GoFundMe page explained that he was still going to crack his jokes and make his daughters laugh, even when they didn't realize they needed to. Charlie was sure that Paige would not only walk again, but that she would be up on her feet dancing too.
Overwhelming gratitude
The father who fought off a shark wanted to personally express his thanks to everyone who has donated and supported his family. The donations are coming in for Paige, and once the family can reach their goal, they will be able to provide as much care as she needs.
Charlie's actions that day were vital in making sure Paige survived the shark attack. Not only when he punched the shark five times, but also the immediate medical attention he gave his daughter. Despite her life-changing injuries, Paige has been encouraging people to protect sharks and our oceans.